Many people sometimes lose login passwords together with recovery information of their online accounts. Others want to check messages inside their partner's accounts. In all these and similar situations, they decide to hire a professional hackers to do a job for their needs.
Unfortunately since hacking services are not legal and can't be controlled, most of these so called "hackers" are scammers who advertise their services on a dark web. Which means they will promise you successful hacking delivery, take your money, then block you and disappear without delivering anything.
Exact unlucky situations are happening on a daily basis to people who decided to take a service from these websites
NerdStarkCorp.com , H24HRS.net and  CyberFingersHacks.net which are all owned by the same person, Michael Kolawole Oluwatobi.
One of our cybersecurity expert decided to act as their client, and using his social engineering skills, managed to track the owner of these websites, and all personal details about him.
So who is Michael Kolawole Oluwatobi?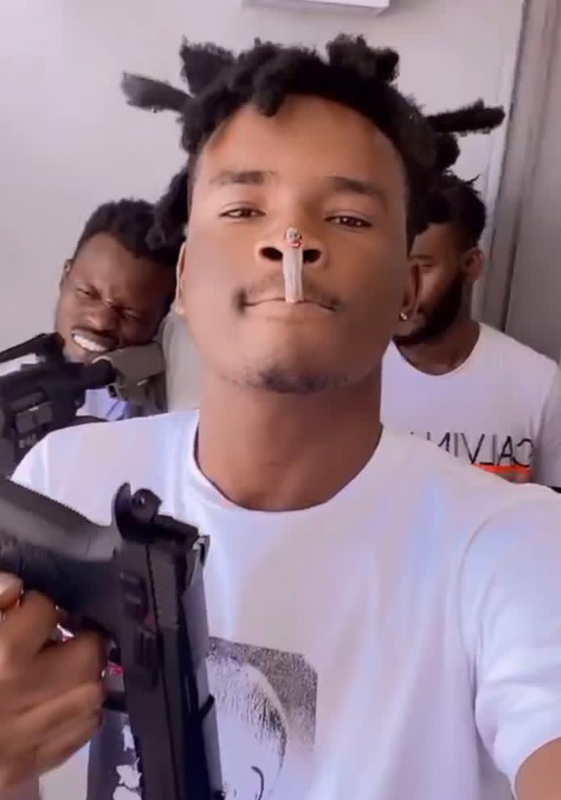 Nationality: Nigerian. Age 24. Currently living in Cape Town, South Africa.
Michael started his scamming business while still living in Nigeria in together with his friends. After some months of working together, personal things between them started to go wrong, and they separated and each of them started to work for themselves. Because of revenge, one of his ex-friends reported Michael to the local police. And since overall laws in Nigeria are not that strict like in the rest of world, Michael bribed police department with a few thousands of American dollars so he can escape.
In 2019, Michael is moving away to South Africa, Cape Town, where he decided to start his scam business again fresh clean, and running his websites MitnickSpy.com, 4Nonnymous.com and C4Hack.com. (His first scamming websites which got massively reported, so he created a new ones).
After hacking his phone, our cybersecurity experts found out that Michael Kolawole Oluwatobi scammed thousands of worldwide naive victims with his fake hacking business, and living a luxury lifestyle from it, in a rented villa, spending his money mostly on expensive clothes, drugs and parties.
What to do if you are a victim of his scams?
You have to report him. The more reports he gets, the chances are higher he will get arrested, and serve for his crimes.
So, 1st you have to report him to the South African Police Department.
Cape Town Central Police Station
Cape Town "Woodstock" Police Station
National Anti Corruption Hotline phone: 0800 701 701
Email: report.corruption@dha.gov.za
Report to ICASA Anti-Fraud Organization
Also, don't forget to report him to your national anti-fraud organizations too.
For US residents, send a report Here.
For UK residents, make reports Here , Here and Here.
For EU residents, send reports Here.
Making reports from your local country is same important as reporting him to the South African department. Because if many reports are made from one country, governments would cooperate together and forward their reports to the one where crime is made.
Report his Websites for a Takedown/Termination
Don't forget this too. As more reports comes to the domain registrar of his websites, the chances are higher that they will be suspended.
Please send reports for Nerdstarkcorp.com & Cyberfingershacks.net to this email: abuse@namecheap.com
Send reports for H24HRS.net & XTChack.com to this email: abuse@namesilo.com
Make a detailed explanation of your issue how you got scammed when making this report.
So, let's get this scammer arrested together. We all have to act as one. Every report matters!
NerdStarkCorp.com, H24HRS.net & XTChack – Scam Websites Owned by Michael Kolawole Oluwatobi, Nigerian Scammer